Being more used to the old standard, North American refrigerator, with the freezer compartment on top, we didn't even think about what kind of refrigerator Playmobil would produce.
So we set it up with the smaller compartment on top.  Twice.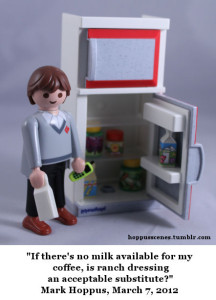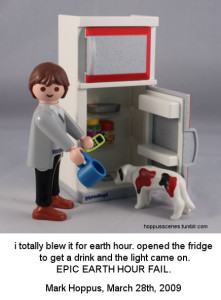 But that's wrong – not only is the Playmobil logo visible – upside down – on the bottom, but the shelves are upside down on the door! Items are supposed to sit in the shelves!